The Modern Day

Hearts & Hands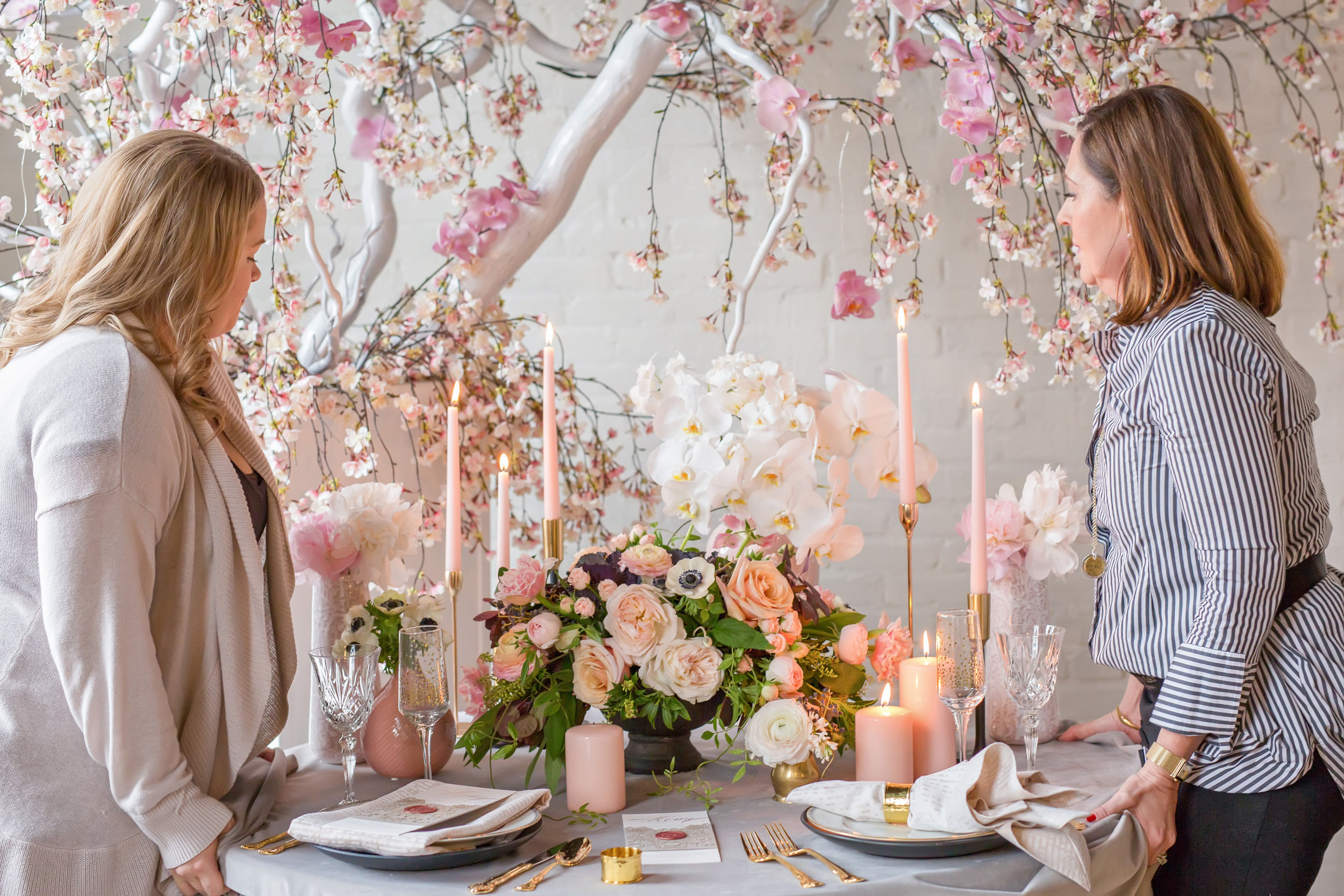 Our team takes care of you and every detail of your day, from the moment we meet.
You want a scene that leaves you and your guests breathless. More than that, you want this day to be imprinted in your heart forever. You want your guests to be talking about your big day for years.
That's the Modern Day Experience.
Our mission is to take care of you and every little detail, so you can be truly present on your big day. We focus on what's important to you, with the goal of creating a warm, well-rounded experience for your guests. We take your vision and the message you want to convey to your guests and craft an unforgettable experience.
Bringing your vision to life is my dream.
Meet Jenn
Have you ever had a dream so big it scares you? It can take you to a place you never imagined. It's one of the questions I ask myself every day.
I'm Jenn Ederer, creative director & founder, and bringing your vision to life with love is what I do best.
The dream of opening my own business was something I never thought possible. After becoming a mother at 18, spending 15+ years in the mortgage business, and going through an incredibly painful infertility journey as an adult, Modern Day saved me.
Out of the pain was birthed this really beautiful thing (a true labor of love)—connecting with people and taking care of them, during the most important time in their lives.
We don't just focus on floral because we want to take care of all your needs, including emotional ones, during this life-changing time. It's about creating an all-encompassing experience, meeting you where you are in your life, and allowing you to be in the moment.
That's why I have a team of 10. We're all working with the same vision. We serve clients who want to be cared for—it's the way I would want to be treated. Flowers pulled me in and started it all—such a beautiful testament of God's love for us. But we are so much more than that now.
From the moment we meet, our team pours all they have into your event. We know the magic is in the moments and in the details, and we believe you should be free to take it all in and savor it.
What inspires me? You do. Your love stories, your family, your friends. My team inspires me, with their overflowing grace, passion, and love for our clients.
The path to my life's work began as a little girl. My warmest memories are of enjoying meals at beautifully set table, adorned with fresh-cut flowers, authentic German food, and classical music playing lightly in the background. During the holidays, I'd watch my mother, as she ironed fresh linen, set the table with delicate china, and layered on the perfect flavors in the kitchen.
She spent hours creating an unforgettable experience for her beloved family. We felt special, appreciated, and loved. And isn't that the point?
Although my roots are in floral design, I know there's so much more to your event than fresh blooms. It's all of the little details and moments that give the greatest gift possible to you and your guests—feeling special, appreciated, and loved.
xo,
JENN
we're here to serve you
Meet the Team
Amanda started as a young college intern over 7 years ago, and quickly matured into the company's operational manager. She is the "peanut butter" to Jenn's "jelly," and works directly alongside Jenn to serve our clients with the level of efficiency and attention they all deserve. Her heart belongs to her sweet husband and baby boy, but her reliable hands and calming presence are ready to serve you.
Ali came to us about 5 years ago as a college intern, and after graduating, returned to Modern Day to claim the role of event manager, with a bit of billing and human resources on the side. You will never meet a more professional and level-headed team player - she completes the trifecta alongside Jenn and Amanda. Ali's heart belongs to her wonderful husband, but her perfectionist hands and attention to detail are ready to serve you.
Erin has played a crucial role in the development of Modern Day through former sister company, Gwyneth Paige, for the last 3 years. She came to us with a degree in product development from the Fashion Institute of Design & Merchandising in L.A. Erin is much more than just a graphic designer - she is a true artist. Erin's heart belongs to her devoted family, but her creative hands and artistic skills are ready to serve you.
Natalie has served Modern Day for over 5 years with her floral design mastery. After owning her own successful floral business, she left it behind to give more attention to her family. Thankfully, her immense talent has not gone to waste, and we are blessed by her every day! Natalie's heart belongs to her amazing husband and two children, but her talented hands and impeccable taste are ready to serve you.
We lovingly refer to Jeanette as "Ms. J" on our team, and we are so grateful she came to us over 2 years ago with a plethora of life experience and design talent. Ms. J owned her own floral shop for over 10 years, and above all, is an expert at knowing how to take care of people through the gift of floral design. Ms. J's heart belongs to her growing extended family, but her compassionate hands and constant encouragement are ready to serve you.
Molly has only been with Modern Day for around a year as production manager, but has already evolved into a vital player on our team. She came to us with experience in the customer service and food industries, with business savvy too. Molly is a logistical master and quick to jump-in to strategize the flow of each day. Molly's heart belongs to her dear family and boyfriend, but her eager-to-please hands and go-getter attitude are ready to serve you.
Laurel's sweet smile has been gracing the Modern Day boutique location since nearly the beginning - oftentimes she's the first point of contact when our clients reach out. She is simply one of those women you could chat with for hours and feel as though she's truly listening to you. Her heart belongs to her new husband and beautiful daughters, but her warm hands and excitable spirit are ready to serve you.
We can't wait to take care of you.